State of the Union 2013 preview: President Obama is expected to deliver a sweeping set of ambitious proposals tonight, laying out his agenda for his second term.

Administration officials already leaked that U.S. troop numbers in Afghanistan will be halved over the next year, but the majority of Obama's speech is expected to center around domestic policy and the economy.
We'll be filing updates on the speech itself here, as well as keeping up with developments surrounding the annual address via Politics Now.
And here's something to keep in mind while you're watching tonight, courtesy of an intriguing Guardian infographic: The reading level of the State of the Union addresses over time.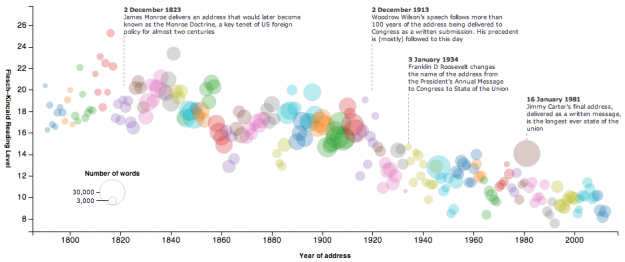 (Photo via Jim Lo Scalzo / EPA, graphic via the Guardian)